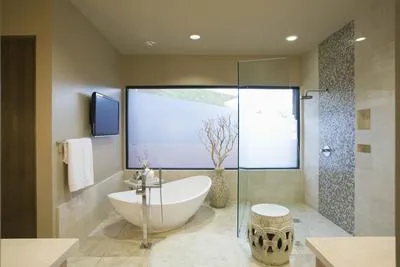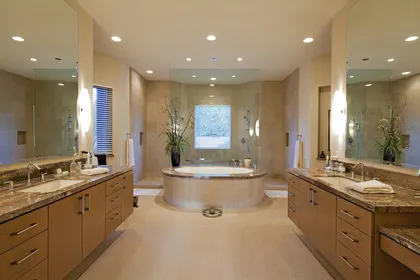 Renovating a bathroom is one of the most common home improvement projects. It's also one of the easiest and cheapest ways to increase your home's value and improve your quality of life. 
The first step is to decide what style you want for your new bathroom. The choices include a modern, contemporary look or an Old World feel with lots of traditional detail and moldings. Once the style has been decided, it's time to talk about layout – where do you want the shower? Where will you place the toilet? How many sinks do you need?
The next step is to take measurements. This will help determine the size of your new bathroom fixtures, including sink and toilet bowls. It's always best to measure twice before buying anything so that everything fits properly when it arrives at your home.
It's also important to understand what materials are available for use in the bathroom. This will help you choose how to tile your new floor or walls, what type of cabinetry you'll need (if any), and whether it's a good idea for the room to be an ensuite (separate from other areas)
Now that everything has been determined, it is time to discuss the budget with your bathroom renovation contractor. This will help you determine how much to spend on tiles, fixtures, and other materials.
A bathroom renovation may be required if: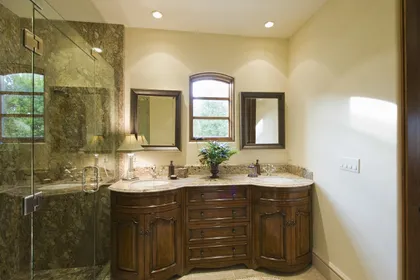 There are problems with leaks and mould that need attention; these issues will have an impact on both occupants' healthiness as well as visitors who come into contact with them
Before selling your house. If you're going to be moving out of the house in a few years, you might want to consider starting renovations now
If you want to change the layout of your bathroom or add a new one
If you don't like what's there and would prefer something different.
Because it's old; outdated designs may not appeal to modern buyers.
If you want a spa-like experience. This could involve installing heated floors, a bathtub and separate 

shower

 enclosure with floor space for standing.
Because the layout is not age friendly or accommodating enough of seniors who may need assistance bathing. Consider adding grab bars and support rails in an accessible way that will offer comfort and accessibility for all.
Many homeowners believe that it's worth renovating their home if renovation costs are less than or equal to the cost of selling and purchasing a new home. 
Benefits include:
increased interior space, as often ceilings need to be raised for rooms to accommodate larger fixtures like bathtubs; this will also allow for an ensuite bathroom to be added
improved energy efficiency, as the house will be better insulated and often windows are replaced or updated with new models; this also includes a modern heating system
increased value of your property.
If you are interested in learning more about our professional bathroom remodeling services or would like to speak with one of our team members today about your bathroom remodeling options, then be sure to get in touch with us via the two methods listed on our contact page. You can reach us by giving us a call on the service number listed on our website, or by filling in the contact form on our homepage, and one of our customer service specialists will answer any queries that you might have. You can also request a free quote through the contact form and we will respond as soon as possible with your custom quote.