Residential Bathroom Remodeling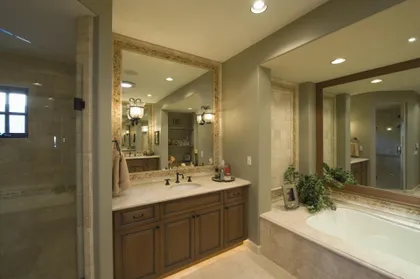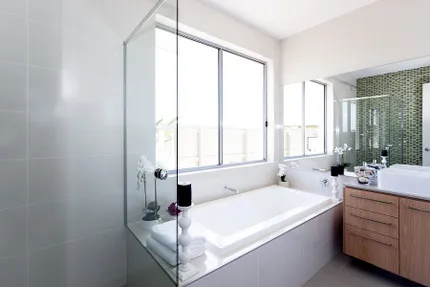 For a properly designed bathroom remodel, Northern Virginia Bathroom Remodeling will consider all the details. We know that every bathroom is different and each one has its own unique set of challenges to face as well as opportunities for improvement. The goal is to design a space where you feel comfortable and can enjoy your time in there–and not just a place to go when nature calls or you need to get clean.
Our job is not only about building a space that meets your needs for function and style, it's also about creating a place where you can relax and enjoy the company of those around you. This is why Northern Virginia Bathroom Remodeling works closely with every customer in order to create the perfect bathroom design that suits their personality and lifestyle.
After considering all the details, Northern Virginia Bathroom Remodeling will settle on a plan for your new bathroom space that suits both your budget and aesthetic desires. The process includes detailed drawings of each design idea so you can see what it would look like before anything is started to make sure there are no surprises later down the line.
The process is broken down into five stages: Design, Layout and Materials Selection, Fabrication/Installation, Final Details and Coordination of Services. The design stage starts with deciding on the general size of your bathroom including any needed storage space for towels or toiletries as well as considering how you will use each room in relation to the other.
We turn your ideas into reality
The layout and materials selection phase is where the designer will draw up a design plan based on your needs. We consider all aspects of your bathroom including lighting, storage space, as well as safety features such as grab bars or walk-in showers if needed. The typical contractor can offer many options for fixtures that are popular in residential bathrooms such as vanities, sinks and toilets.
Importance of BATHROOM REMODELING SERVICES
The bathroom is one of the most important rooms in any house. That's why it deserves to be remodeled as often and as thoroughly as possible. A totally redesigned bathroom will always feel like a new home, rather than just an upgrade or modernization for your old space.
With the help of a professional designer, we can offer design services that will work in your existing space while still providing an upgrade or overhaul on everything else. After all, the best way to enjoy something is when it's been updated and redesigned to be better than ever.
A BATHROOM REMODELING SERVICES doesn't have to seem like an undertaking that will take months or even weeks of planning and work. We offer a full range of services for our clients, from starting with the design phase all the way through installing your new fixtures after it's completed.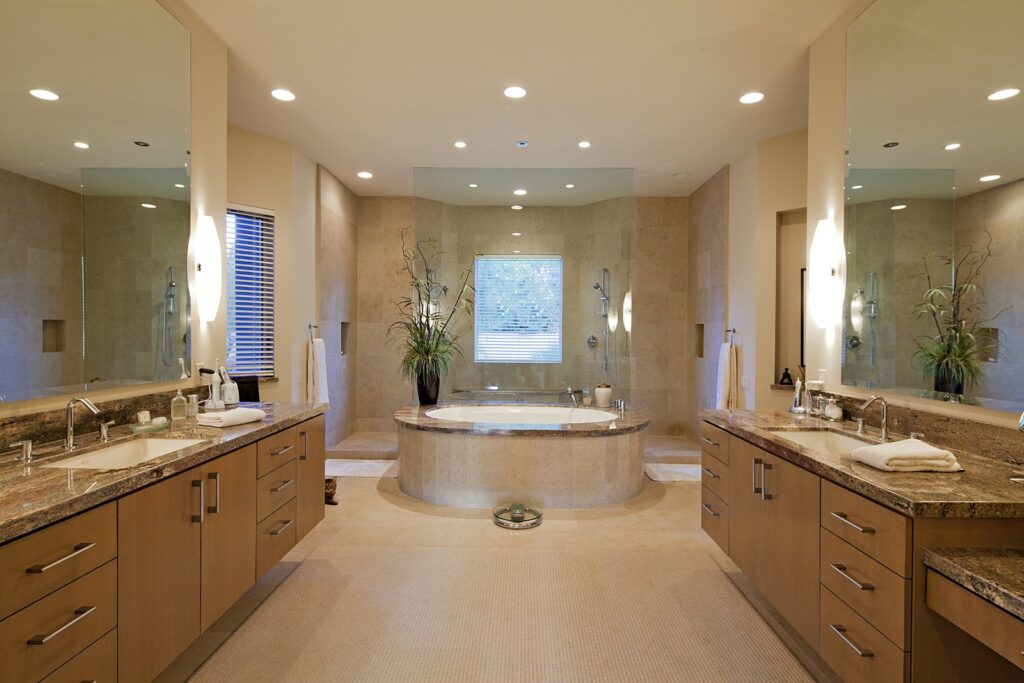 Is a BATHROOM REMODELING SERVICES worth it?
It is worth the time and investment. With a BATHROOM REMODELING SERVICES, you'll find that your home will always feel like new: from the fresh coat of paint to updated fixtures in the shower or tub; with an organized linen closet and plenty of storage space for all those things we've been putting off because there was no room for them.
If you are interested in learning more about our professional bathroom remodeling services or would like to speak with one of our team members today about your bathroom remodeling options, then be sure to get in touch with us via the two methods listed on our contact page. You can reach us by giving us a call on the service number listed on our website, or by filling in the contact form on our homepage, and one of our customer service specialists will answer any queries that you might have. You can also request a free quote through the contact form and we will respond as soon as possible with your custom quote.